Book Baby Seat Cabs Online
Book Taxi With
BABY Seat

Melbourne
Welcome to Baby Taxi24, the most rated and premier cab service provider with baby seats in Melbourne (Australia). We are committed to deliver a secure, stress-free, and pleasant ride to you, your family, or your children. In compliance with the Australian safety standards and guidelines, our premium taxis are well equipped with all kinds of baby seats, booster seats, baby capsules, and car seats along with all the required safety tools and accessories. Be assured of our quality service, as our cars are properly cleaned, sanitized, and inspected before every ride.
We have a team of licensed, highly experienced, and professional car drivers recruited only after proper background verification.
We are working round the clock to provide you a safe, continuous, comfortable, flexible, and seamless service anytime - anywhere around Melbourne city. We provide a guaranteed hassle-free pick and drop service in case of travel, transfer, and transit from the airport to your home and vice-versa. So, whenever you need a smooth ride with your children, feel free to call our baby seat cabs Melbourne.
Advantages
It's the most important question and the answer is very simple. See our real-time user ratings, try our services once, and feel the difference. We guarantee you the safest, most reliable, and best-in-class limousine service that specializes in cabs with child restraint seats. Our relationship with clients speaks for everything and the same can be seen in their highly appreciated reviews. Our successful rides are a testimony to our honesty, dedication, commitment, and professionalism in this field. We take every ride as a new opportunity to maximize our goodwill and provide the best-in-class service to our precious clients. If you are searching for a premium taxi with baby Melbourne, loaded with all the safety measures, spacious legroom attached with the baby, or booster seats, then try our highly acclaimed services.
We have the best
Quality BABY Seats
Britax Safe-n-Sound Capsule
Britax Rear facing baby seat
Britax front facing baby seat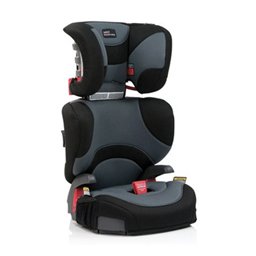 Britax booster seat
Fixed Fares
We assure you a qualified and premium service, wherein all our taxis are fitted with infant baby seats and loaded with all the safety features.
Professional Drivers
Hire from the pool of our highly rated, experienced, and well-trained professional drivers. Our drivers are appointed only after a proper background check.
Meet & Greet Service
No need to wait and worry about your bookings, arrival, departure, transfer, or transit issues. Get hassle-free service, right from the airport to your door.
Accredited Vehicle
Ensure your safety with our government-authorized cars and proven track record. Our large client base is a testimony of our secure and successful rides.
Really great service. Communicated with us incredibly well during possible flight delays and cancellations. In the end, it worked out perfectly. Sam was there to help get us and our little bubs home safely. The van was pristine and the high-end car seat was perfectly clean. We will definitely be hiring Sam and his team again.
Brandon Pierce

I flew to Melbourne with my 2.5 year old son and used Baby Taxi to get to and from the airport and we are so glad we did. Sam the owner was so accommodating and helpful. The first car was an Audi SUV and the second a Mercedes Benz both cars were immaculately maintained and clean with plenty of room for our bags and stroller. The car seats were fitted really well and as a mother who takes care seat safety very seriously I was pleasantly surprised by the quality, brands and install of the seats and definitely felt safe putting my child in the seat. I will definitely use baby taxi again when traveling around Melbourne.
Alycia Thompson
Our family had the lovely Sam take us to the airport. We had a 2 year old with us and he had a comfortable and safely installed car seat (even with kids tunes entertaining us on our ride!). It was such a pleasant trip and kicked off our travels in the best way. We would definitely be using Sam again!
Justina Low

Brilliant service, very reliable and took the stress out of airport transfer with our 7 month old. Andreas was so lovely and had the car warmed and ready early for our 5am airport run in the Melbourne cold. Would highly recommend and will 100% use this service again.
Sarah Fitzpatrick
Service was always prompt and punctual for our pick-ups to and fro airport. Very helpful in loading our 3 big lugagges and 2 strollers. Most importantly they were able to provide ample child car seats for our 3 young children (which other local service providers seem unable to) for my family. The rides were consistently smooth and safe, and my 3 children enjoyed it.
Louis Looi
Perfect service. I had a ride with my young family. Baby seat was neat and clean and comfortable too. Picked and dropped us on time to airport. Vehicle was neat and clean. Very much amazed with the quality of service given. Will surely book for future rides. Highly recommended.
Amit Sharma

This is an excellent service. We were met at baggage claim and helped with our luggage to the vehicle - very helpful after a flight.
It was very spacious and the interior was clean. The toddler seat was clean and comfortable - much better than relying on an everyday cab.
Journey was good and the driver was friendly and accommodating to our family.
We are booked for our return journey and would Not hesitate to recommend to others.
Shivan Jassim

So pleased with our trip to the airport, I'm booking a return with Andreas now! We booked a transfer with a rear facing car seat for our 5 month old. We had plenty of space for all our luggage, including a full sized pram. The vehicle was immaculately clean, as was the baby seat. Andreas is so professional and delivered a seamless service! As an added bonus, he loves kids so highly recommend for your next family trip!
Annabelle H

Traveling with kids is hard but Sam and his colleagues make it so much easier! The van was very spacious and fit all of our luggage and incidental items for the baby easily. We needed a booster seat and rear facing car seat and they were installed perfectly so we could make the journey to and from the airport safely. Sam had great communication via text and email which made planning super easy. Such a great service and we will definitely use again the next time we are in Melbourne!
Bria Wiltshire

Wonderful service, friendly! Picked us up from baggage helped with our belongings. Had a Britax child seat for our 10 month old fitted correctly felt much safer using this service then having him on my lap in a taxi. Car was clean, comfortable and very spacious. Thank you so much! Will absolutely use again & recommend!
Katelyn Timmings

Used the service for an airport pickup. They were on time and worked around our delayed flight. Car was great, really clean and spacious. Baby seat was ideal. Sam the driver was really helpful, friendly and great with kids. Would definitely use again.
Richard McInnes

Awesome and safe service for those with young kids. Super fast and clear communication. High end and very clean cars, excellent staff. This was the second time we used the service and loved the fact that it was all organised with a few quick text messages three hours before we needed the transfer to Melbourne airport. Highly recommended.
Amanda Turner

I travelled from Melbourne Airport to Southport solo with 3 children under 5y. Luxurious taxi fitted with excellent clean and comfortable car seats for our three children. Our driver Andreas called when my flight landed and was so friendly, helpful and so wonderful with our children. He made the managing suitcases and the journey so smooth and enjoyable. Thank you!! Would highly recommend.
Genevieve Barnard

Spacious car came on time to take us to the airport. Driver was super polite and friendly, with the baby car seat set up already. Brought our bags into the car as well. Ride was smooth and comfortable and the price was fair. Really saved us the stress of the commute to the airport.
EePin Pang

We were picked up by Andreas. He was very welcoming and very kind! The car was perfectly clean, smooth and spacious. Andreas made sure that our baby was comfortable and helped us with his car seat, which was also great. He helped us with our luggage and made the service very personalised. We would definitely recommend Andreas and baby taxi24 to others, it was a great start to our long journey!
Marko Milosevic

Our driver Andreas was very friendly and helpful. He collected us on time for our trip to the airport. We needed a service with car seats for our young kids- a regular taxi wasn't an option. The car was clean and his service was impeccable. We will be using this service again for future trips.Highly recommend!
Kerry Smith

Great experience using Baby Taxi 24. Communication was excellent and booking easy. Andrea our driver was great! Such a help getting us all in to the car and ready to go, assisting with the car seat fitting. Would highly recommend for a stress free way to travel!
Emily Dutton

We've used this service for 4 return trips now and it's been great each time. Always on time and helpful with good clean cars and safe clean child seats fitted. Makes airport transfers simple and we'll continue to travel this way. Happy to recommend these guys for your family.
Jamie Goff

Such a weight off our shoulders knowing a car was waiting for us at the airport…. moving from NZ to Melbourne with SO MUCH baggage and our baby! Such great communication and came and helped us with our trollies. Was so flexible as I called from NZ as the plane was taking off, but managed to assure me it would be no trouble to pick us up, despite me giving zero notice. Great safe baby seat ready to go for baby, and a lovely warm welcome back home. Will recommend to friends needing a driver with a baby seat visiting Melbourne!
Krisi Yates

We booked as we had lots of luggage and a 5month old. I cannot recommend the service highly enough. The car was an SUV and incredibly comfortable and most importantly our baby was safe. There were even nursery rhymes if we wanted them. Would use again in a heartbeat
Yvonne Tuohy

Baby Taxi 24 is a great service. They had excellent communication from requesting a quote through to the pick up. The driver was friendly and the service was excellent. It made it so much less stressful to travel with a baby to know that I'd be met at the airport and didn't have to find an option on the day. I'll be using them for all my airport transfers when I visit Melbourne in the future.
Pip Dawson

We had a very pleasant ride out to the airport. The driver was very friendly and handled everything with care, helping us adjust the baby seat and making our bub smile. Would not hesitate to use again if needed.
Anthony Ball

Brilliant service. Sam was amazing, courteous and super helpful - especially after a 2 hour flight delay, he was waiting ready for us as we came off the plane. Chatted with the kids, gave us some advice about things to do in Melbourne and really ensured our holiday got off to a great start. We booked him straight away for the transfer back to the airport.
Jonathan Ricciardone

I called Baby Taxi24 as I needed to be picked up from the Royal Children's Hospital after an ER visit with my 5 month old. They attended within 20 minutes, and the service was nothing short of amazing.
When we arrived at my home I realised I didn't have my keys. The lovely driver held my 5 month old and my bags until I managed to find an open door through my backyard.
Their customer service was above and beyond. I highly recommend. I will be using Taxi24 services in the future.
Laura Michelle

A fantastic service, which we would recommend and return to again. The booking process was straightforward, and communication with Sam and the team was clear and very prompt. The pick-up and drop-off process was seamless and the driver was friendly and helpful. The vehicle was very spacious and clean, and we felt bub was well looked after in his baby seat.
Rachel Lim

A fantastic service, which we would recommend and return to again. The booking process was straightforward, and communication with Sam and the team was clear and very prompt. The pick-up and drop-off process was seamless and the driver was friendly and helpful. The vehicle was very spacious and clean, and we felt bub was well looked after in his baby seat.
Bodhi Hanley
CALL US TO BOOK A TAXI
The operator will call back immediately
and report the cost of travel